The certification process formally evaluates and assesses your community's efforts to provide an inclusive place for all. Candidates submit an application; complete a self-assessment; and receive an evaluative site visit and a detailed final report that identifies local strengths and provides a roadmap for areas of growth.
Wondering if your city or county is ready to become Certified Welcoming? Take our quick pre-assessment test to find out where your community stands!
Certification Process and Timeline
The Certified Welcoming program is accepting city and county government applicants. Partners, such as nonprofits, can contribute to the process at any stage, including completing the application, contributing to the self-assessment, and being consultants during the site visit.
From start to finish, the certification process typically takes about six months; more advanced communities may take less time and it should not take more than one year.
Certificates are valid for three years. To maintain certification, local governments must continue to meet the core criteria listed in the Welcoming Standard, address any observations made in their Final Audit Report, and complete a recertification audit before the certificate expires.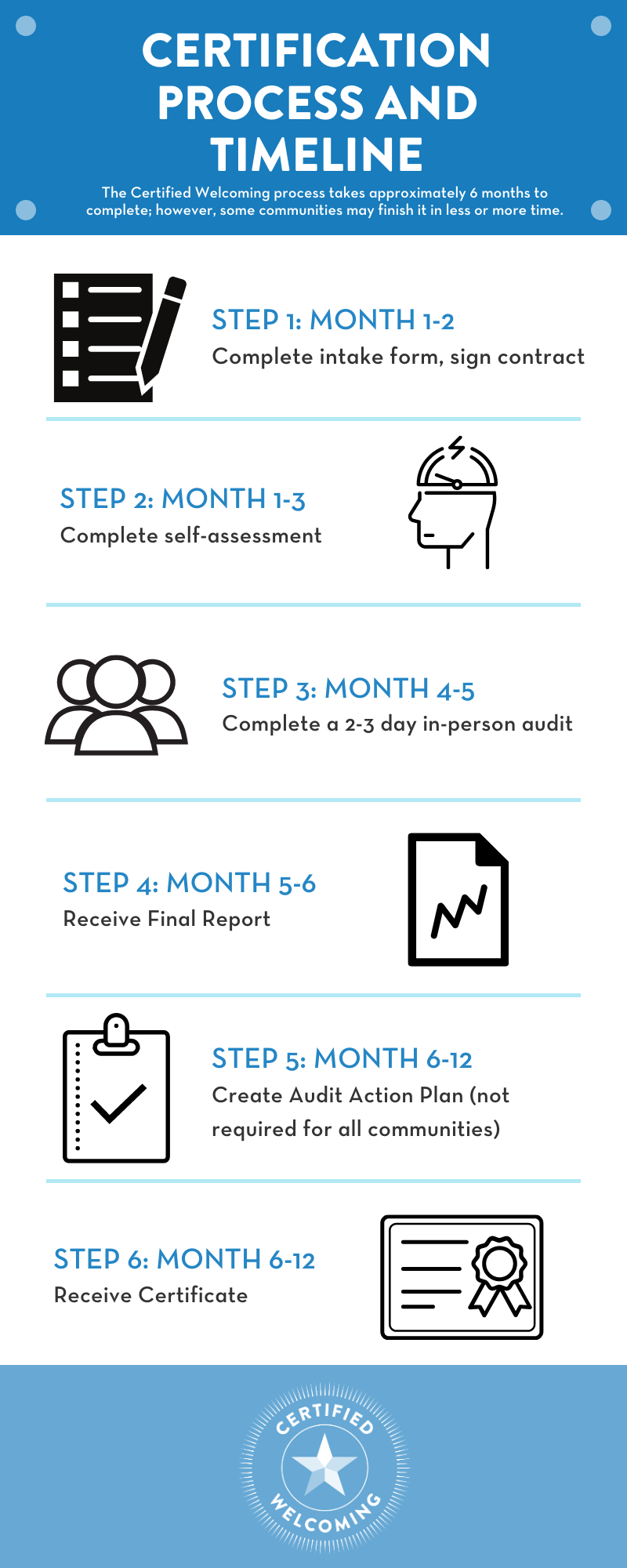 Certified Welcoming currently offers a discounted rate of $6,000!
Are you a Welcoming America Member? Up to $1,500 (Core) of your membership fees can be applied toward certification.
To support certification in communities where the fee may be a barrier to accessing the full benefits of becoming Certified Welcoming, Welcoming America created a scholarship program for local governments. For additional information about applying for a scholarship, please contact certified@welcomingamerica.org.